Gadgets
2023's Must-Have Gadgets for Photographers & Videographers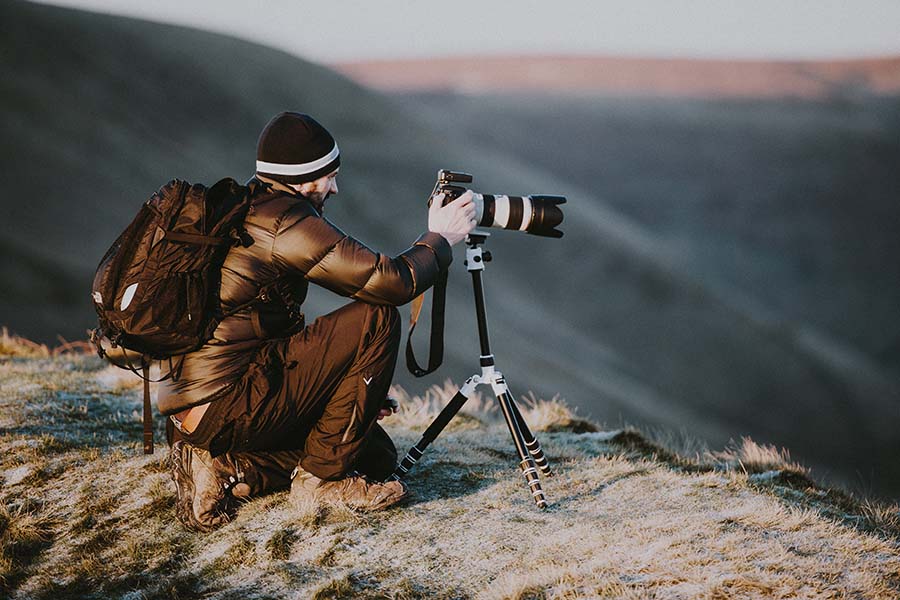 As a photographer or videographer, keeping up with the latest gadgets and technology is essential to stay ahead of the competition.
This blog will explore some of the hottest new gadgets to take your photography and videography skills to the next level.
Mirrorless Cameras
While mirrorless cameras may not be the latest invention, they continue to top the must-have gadgets for photographers and videographers. These devices, lighter and more compact than the conventional DSLRs, are excellent companions for travel and nature photography. Coupled with superior image rendering and cutting-edge autofocus capabilities, they excel at seizing shots of swiftly moving subjects.
Gimbal Stabilisers
If you want to take your videography skills to the next level, a gimbal stabiliser is a must-have gadget. These devices use advanced technology to stabilise your camera and eliminate unwanted camera shakes, resulting in smooth, professional-looking video footage. They are handy for handheld shooting and capturing action shots.
Drones
Drones have revolutionised the way we capture images and videos from above. These gadgets allow photographers and videographers to capture previously impossible, stunning aerial footage. With a drone, you can capture unique perspectives and stunning landscapes that will take your work to the next level.
Portable Lighting
Lighting is essential for photography and videography, and having portable lighting is a game-changer. With portable lighting, you can take your studio on the go and capture professional-looking images and videos anywhere. In addition, portable lighting is beneficial for outdoor shoots and low-light conditions.
Smartphones with Advanced Cameras
Smartphones have come a long way in terms of camera technology, and many of them now offer advanced features such as multiple lenses and high-resolution sensors. As a result, these gadgets are perfect for capturing quick shots on the go or when you want to avoid carrying around a larger camera. In addition, with a smartphone, you can capture stunning images and videos without additional equipment.
Action Cameras
Action cameras are perfect for capturing sports and outdoor activities. These gadgets are small and portable, making them ideal for capturing footage on the go. In addition, they offer high-quality video and image stabilisation, making them perfect for grabbing fast-moving subjects and action shots.
360-Degree Cameras
If you want to capture immersive video and images, a 360-degree camera is a must-have gadget. These cameras capture everything around them, allowing viewers to experience the scene from every angle. They are perfect for grabbing virtual reality content and creating unique and engaging social media posts.
Conclusion
These are some of the hottest new gadgets for photographers and videographers. Whether you are a professional or a hobbyist, investing in these gadgets can take your work to the next level. With the fast-paced nature of technology, it's essential to stay up to date with the latest gadgets and equipment to stay ahead of the game.
Be sure to check out our other related posts if you enjoyed this one:
Sign up for updates on this blog and our latest tech posts if you enjoyed reading this one.
Share our blog content with your friends and colleagues via Facebook, Twitter, Pinterest, LinkedIn, email or WhatsApp links below and help them stay informed about the latest insights on business, marketing, finance, lifestyle, and society. Let's build a knowledge-sharing community and empower each other to achieve our goals.
Credits