Apps
How to Download the Bill files in Telstra MBRS using Microsoft Edge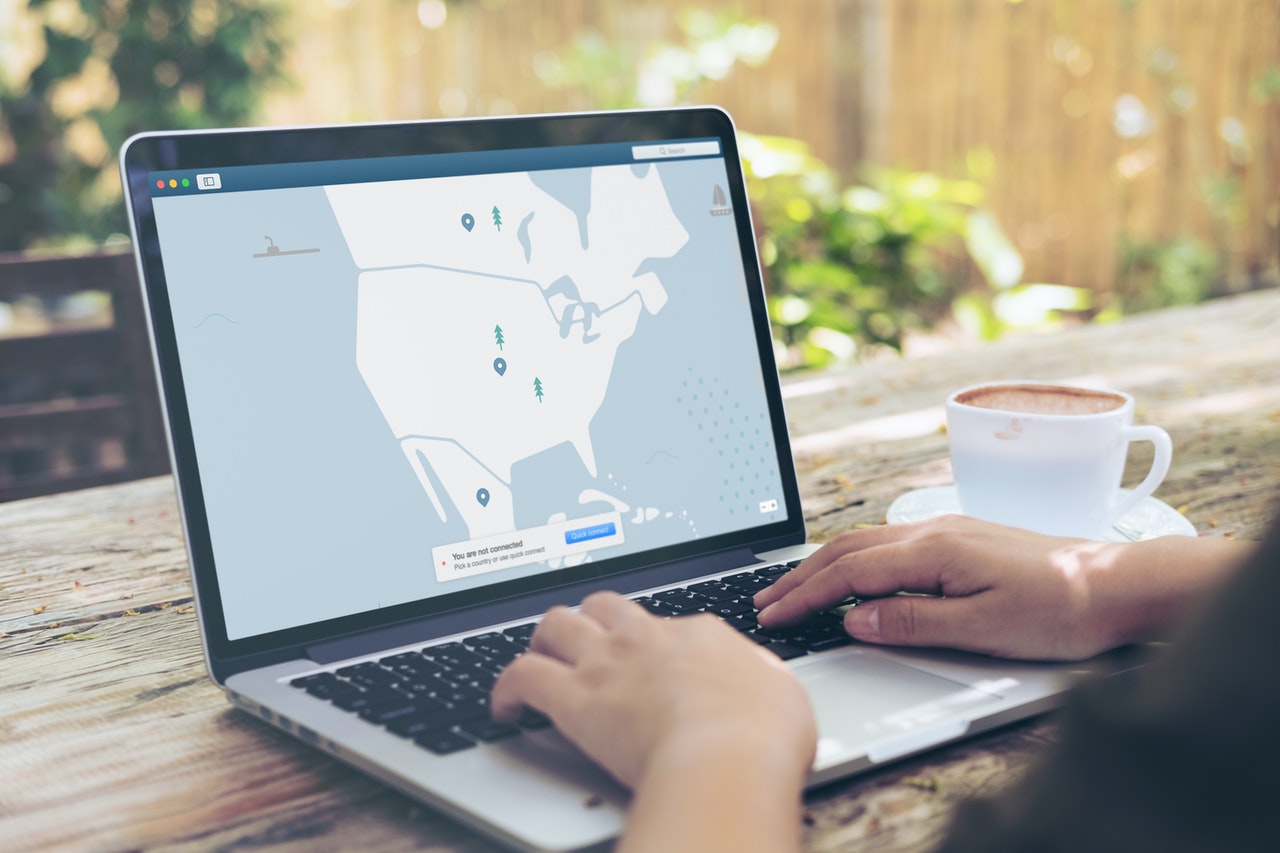 Background
As Telstra MBRS portal is a legacy system and has no update for handling a modern browser and Internet Explorer has been decommissioning for a while now, it is a challenge to download the bill file using non-IE browsers.
The issue is that when you click the download, a message pops up quickly and disappears. At the bottom of the browser, there is no pop-up to save the file.
Accessing is never a problem – only downloading the bill caused an issue.
Solution
The client usually has access to this MBRS portal and downloads the bill itself.
We had this situation where the Telstra team downloaded the bill on behalf of the client. We are intrigued that they are managing to get download the billing file via Microsoft Edge. After discussing with them, we found no changes in Edge however it has an option to launch in IE mode from the Edge – self contains within Microsoft Edge. It is similar to opening the Internet Explorer browser directly if you enable the option in Windows Features.
Ad-hoc Access
Note: For security reasons, it recommends using this approach.
Get the URL of the MBRS portal. Each client will have a unique URL
https://mbrs.cobs.telstra.com/Dashboard/[client_name]/Default.aspx
Open up the Microsoft Edge browser.
Add a new tab.
Paste the URL into the tab.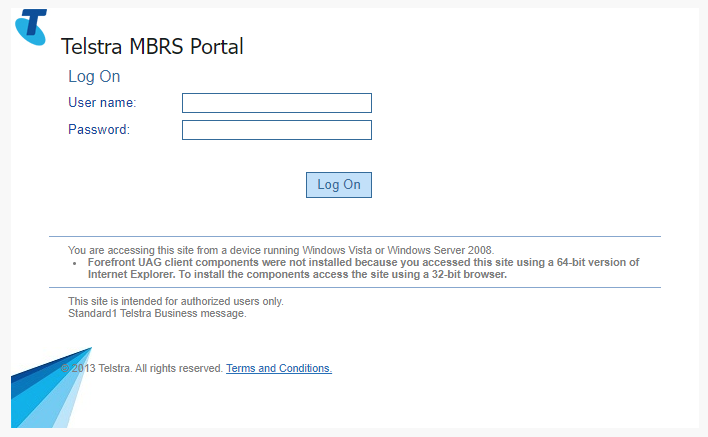 Right-click the tab.
Select the Reload tab in Internet Explorer mode.
Under the URL and you will see this: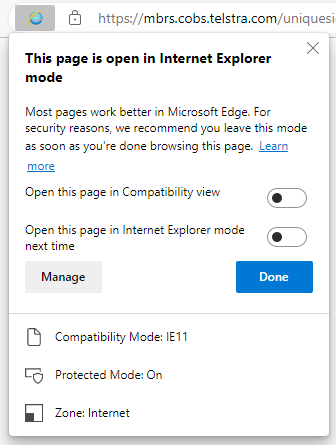 Click the Done button.
The tab will now have an old IE logo.

Log in as usual, and it should be able now to download the billing file.
30 Days Access
Open up the Microsoft Edge.
Go to … > Settings > Default Browser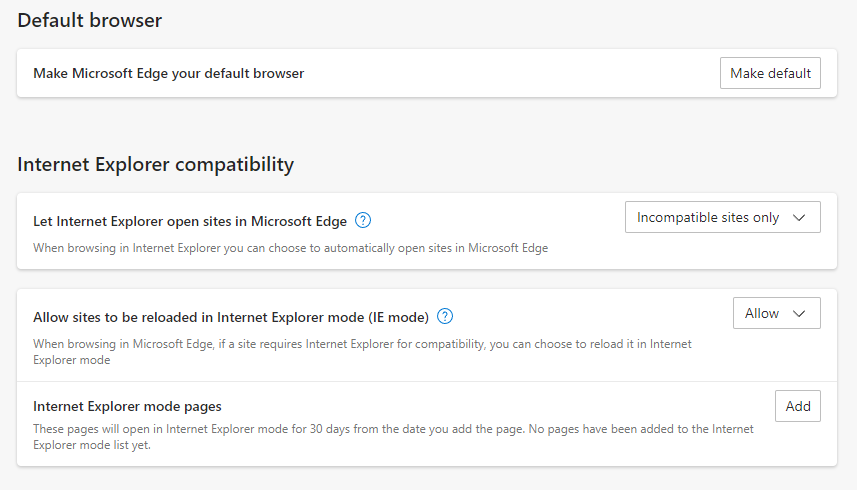 You can add the MBRS URL to this Internet Explorer mode pages section by clicking the Add button.
Enter the URL and click the Add button.
If you type the URL in the tab, it will appear automatically in IE mode.
Note: This page will open in Internet Explorer for 30 days from the date you add the page.
The End
Congratulation on reaching the end of this article. We hope we have shed some light on outlining how to Download the Bill files in Telstra MBRS using Microsoft Edge.
We write this so that this is not a fixed article. Like in this journey, we learn as we go and re-write some parts, so please keep pinging with this article.
We also would love to hear about how you deal with the situation and what problems you might be facing. Please feel free to comment below this article and let us know if you have any questions we can answer! Thanks again!
To boost your product and service to the wider web community, you can visit our Dewalist classified website – home to 31,000+ active users and 40,000+ active advertising so far. Check it out!
If you love this security article or any tech posts and you would like to receive an update of this article or our latest post, please sign up for the form below: