Gadgets
Top Must-Have Tech Gadgets for Kids – Unbelievable Fun!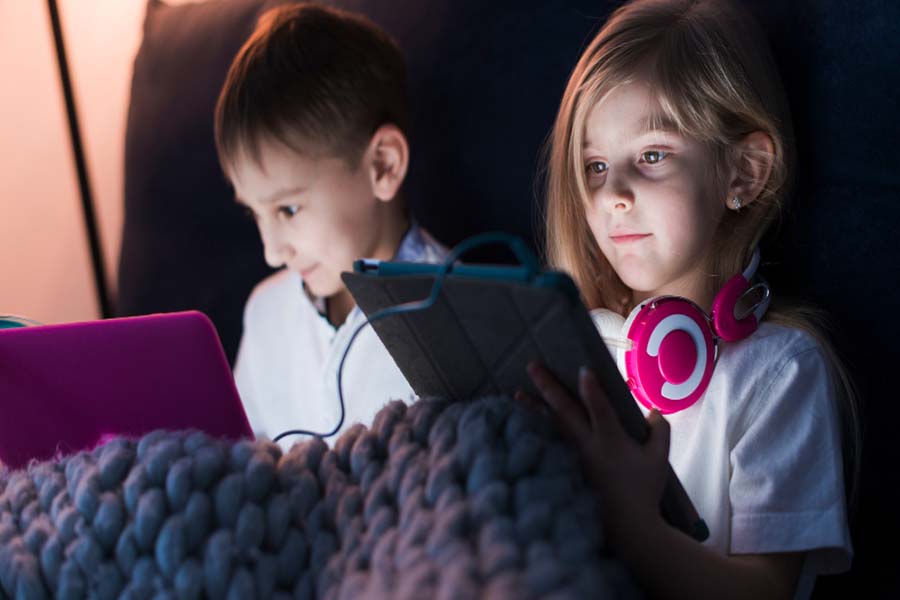 In today's digitally-driven world, it is crucial to introduce children to technology at an early age. This helps them stay updated with the latest advancements and fosters their creativity, problem-solving, and critical-thinking abilities. To assist you in navigating through the vast sea of options available, we have compiled a comprehensive list of the most impressive tech gadgets for kids. These innovative products, ranging from educational devices to interactive toys, are designed to captivate their imaginations and provide hours of entertainment and learning.
Coding Robots
Coding robots are an excellent way to introduce children to the world of programming in a fun and interactive manner. These robots often come with blocks or cards that kids can use to program their movements, enabling them to learn the basics of coding, logic, sequencing, and problem-solving while maneuvering the robot through different challenges.
Some popular coding robots for kids include:
LEGO Boost Creative Toolbox: Combining the creativity of LEGO with the power of coding, this coding set allows kids to build and code their robots, vehicles, and more. It offers a hands-on experience that encourages critical thinking and problem-solving skills.
Wonder Workshop Dash Robot: Dash is a friendly robot that teaches kids coding through games and challenges, sparking their curiosity and imagination. Its interactive features and engaging lessons make learning to code enjoyable and exciting.
Sphero SPRK+: Known for its durability and programmability, SPRK+ is a versatile coding robot that offers endless opportunities for creative coding projects. It provides a hands-on learning experience that helps children develop their coding skills while having fun.
Virtual Reality (VR) Headsets
Virtual reality provides an immersive experience that takes children beyond the confines of their immediate environment. With VR headsets explicitly designed for kids, they can explore fascinating places, interact with virtual objects, and engage in educational experiences like never before.
Some notable VR headsets for kids include:
Oculus Quest 2: This wireless VR headset offers a wide range of games and experiences suitable for kids. With features like hand tracking and easy setup, it provides a seamless and intuitive user experience.
Merge VR Headset: Designed with comfort and durability in mind, it allows kids to explore virtual worlds using their smartphones. It offers various compatible apps and games that provide educational and immersive experiences.
Google Cardboard: An affordable and accessible option, Google Cardboard turns any smartphone into a basic VR headset, providing a taste of virtual reality. It is a great entry-level option for introducing kids to VR.
Educational Tablets
Educational tablets have become a staple in many households, serving as a valuable tool for learning, entertainment, and skill development. These devices offer a wealth of educational apps, games, and interactive content that cater to various subjects and age groups.
Some leading educational tablets for kids include:
Amazon Fire Kids Edition: With a child-friendly interface, parental controls, and a vast collection of educational content, the Amazon Fire Kids Edition is a popular choice for young learners. It provides a safe and engaging platform for kids to explore and learn.
LeapFrog LeapPad Academy: Designed for children aged 3-8, the LeapPad Academy tablet offers a blend of educational apps, games, and videos that promote early learning and creativity. It is specifically tailored to the needs of young children, ensuring an age-appropriate and educational experience.
Samsung Galaxy Tab Kids Edition: This tablet combines the functionality of a regular tablet with a kid-friendly environment, complete with parental controls and access to a range of educational content. It provides a versatile platform for kids to learn, play, and explore.
Smartwatches for Kids
Smartwatches designed for kids bring a host of features that go beyond telling time. They allow children to stay connected with their parents, track fitness activities, and engage in interactive games and learning experiences.
Some prominent smartwatches for kids include:
VTech Kidizoom Smartwatch DX2: This smartwatch offers dual cameras, games, and several customizable watch faces, all while ensuring parental control and safety features. It combines entertainment with educational features, promoting creativity and active play.
Garmin vívofit jr. 3: With a durable design and long battery life, this smartwatch motivates kids to stay active through engaging challenges and rewards. It encourages healthy habits and physical activity in a fun and interactive way.
Fitbit Ace 3: Designed for older kids, this fitness tracker smartwatch encourages healthy habits, sleep tracking, and friendly competition. It provides valuable insights into kids' health and wellness while encouraging them to live actively.
Child-Friendly Digital Cameras
For budding photographers, child-friendly digital cameras are a fantastic way to nurture their creativity and capture precious moments. These cameras are built to withstand rough handling while providing easy-to-use features and a range of exciting photo effects.
Some noteworthy child-friendly digital cameras include:
VTech KidiZoom Camera Pix: This durable camera allows kids to take photos, record videos, and play games, fostering their artistic skills and imagination. It offers a variety of photo effects and frames to enhance their creativity.
Fujifilm Instax Mini LiPlay: Combining digital and instant photography, this camera lets kids snap photos, apply filters, and instantly print their favourite shots. It provides a unique and interactive photography experience.
Nikon COOLPIX W150: Designed for rugged use, the COOLPIX W150 is a waterproof and shockproof camera that delivers high-quality images and supports creative photo editing. It is perfect for outdoor adventures and capturing memories in challenging environments.
Conclusion
The world of tech gadgets for kids is vast and ever-expanding, offering exciting opportunities for both entertainment and education. From coding robots to virtual reality headsets, educational tablets, smartwatches, and digital cameras, these impressive gadgets enable children to explore, learn, and enhance their skills in a fun and interactive manner. By introducing them to these innovative devices, we can empower the next generation to become tech-savvy individuals ready to embrace the future confidently.
Check out our other related posts if you enjoyed this one.
If you enjoyed this blog post, subscribe for updates and stay tuned for our latest insights.
Help your friends and colleagues stay informed about the newest insights on business, marketing, finance, lifestyle, and society by sharing our blog content through Facebook, Twitter, Pinterest, LinkedIn, email, or WhatsApp links below. We can create a knowledge-sharing community and empower one another to accomplish and experience our objectives.
FAQ
What are coding robots for kids?
Coding robots are interactive toys that help children learn the basics of coding, logic, sequencing, and problem-solving through programming their movements.
What are some popular coding robots for kids?
Some popular coding robots for kids include LEGO Boost Creative Toolbox, Wonder Workshop Dash Robot, and Sphero SPRK+.
What are virtual reality (VR) headsets for kids?
VR headsets provide an immersive experience that allows children to explore virtual worlds, interact with virtual objects, and engage in educational experiences.
What are some notable VR headsets for kids?
Some notable VR headsets for kids include Oculus Quest 2, Merge VR Headset, and Google Cardboard.
Credits
Featured image by Freepik.