Gadgets
Top 10 Must-Have Gadgets for Tech Enthusiasts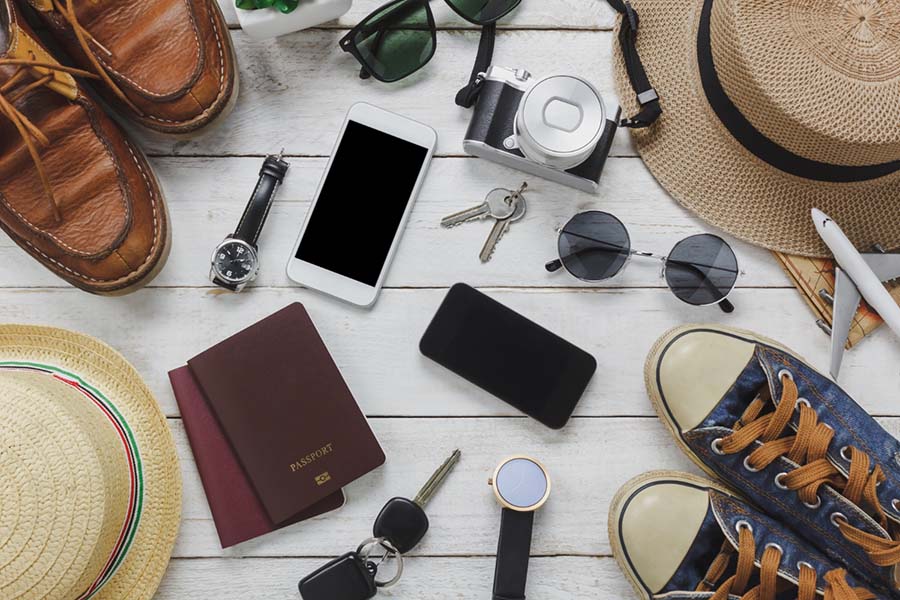 As someone who loves technology, you're always searching for new and exciting gadgets to enhance your life and bring more enjoyment. But with the overwhelming number of options available, it can be challenging to sift through and find the best ones for you.
To help you, we've compiled a list of the top 10 must-have gadgets for tech enthusiasts.
Smartphone
No tech enthusiast's collection is complete without a reliable smartphone. With the ability to connect to the internet, take high-quality photos, and run various apps, a smartphone is an essential tool for communication and entertainment. When choosing a smartphone, consider factors such as battery life, camera quality, and storage capacity.
Smartwatch
A smartwatch is a convenient way to keep track of notifications, monitor your fitness, and even make phone calls without taking out your smartphone. With heart rate monitoring and GPS tracking features, a smartwatch is an excellent addition to any tech enthusiast's collection.
Wireless Earbuds
For music lovers on the move, wireless earbuds are an essential item. Not only do they provide a tangle-free listening experience, but they also offer comfort and convenience. When shopping for wireless earbuds, prioritise those with superior sound quality and extended battery life.
Portable Charger
When you have a plethora of gadgets, it's essential to have a reliable power source on the go. Portable chargers are the perfect solution. To avoid downtime, opt for one with fast charging capabilities and a high capacity to ensure your devices are always up and ready.
Action Camera
For adrenaline junkies and outdoor enthusiasts, an action camera is a must-have. These rugged cameras are designed to capture high-quality footage in extreme conditions, making them perfect for sports and travel. Look for options with waterproofing, image stabilisation, and high frame rates.
Virtual Reality Headset
Virtual reality is becoming more and more popular, and for good reason. A virtual reality headset immerses you in various digital experiences, from gaming to travel. Look for options with high-resolution displays and a wide field of view for the most immersive experience.
Smart Home Assistant
An intelligent home assistant, such as Amazon Echo or Google Home, is an excellent addition to any tech enthusiast's collection. These devices allow you to control your smart home devices, play music, and get information with just your voice. But, again, look for options with good sound quality and a wide range of compatible devices.
Streaming Device
A streaming device is essential for tech enthusiasts to access the abundance of great online content available. Streaming devices enable you to watch your favourite movies, TV shows, and more directly on your TV. When selecting a streaming device, prioritise those with a diverse range of apps, excellent picture quality, and effortless setup.
Gaming Console
For gamers, a gaming console is a must-have. Whether you're into console exclusives or want to play the latest games with friends, a gaming console is an excellent investment. Look for options with good graphics, an extensive game library, and online multiplayer capabilities.
Drone
A drone is an excellent investment for photographers and videographers seeking to capture breathtaking aerial footage. Prioritise options with high-quality cameras, stable flight capabilities, and long battery life to ensure the best results.
Conclusion
These are the top 10 must-have gadgets for any tech enthusiast. Whether you're into photography, gaming or want to stay connected, these gadgets will provide you with hours of entertainment and convenience.
Be sure to check out our other related posts if you enjoyed this one:
Sign up for updates on this blog and our latest tech posts if you enjoyed reading this one.
Share our blog content with your friends and colleagues via Facebook, Twitter, Pinterest, LinkedIn, email or WhatsApp links below and help them stay informed about the latest insights on business, marketing, finance, lifestyle, and society. Let's build a knowledge-sharing community and empower each other to achieve and experience our goals.
Credits