Gadgets
How to Transfer the Files quickly from one device to another – Windows, Apple, Android and Linux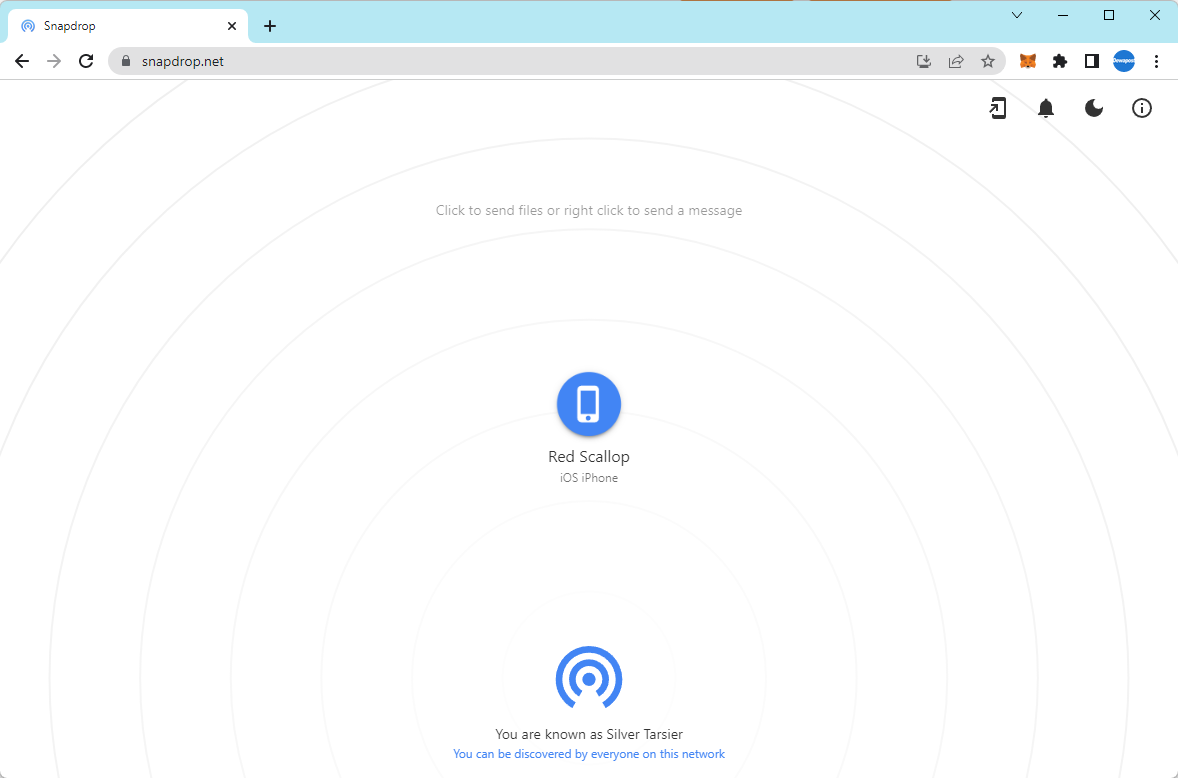 Background
We took photos or screenshots on the iPhone and want to transfer the files to a desktop running on Windows. Usually, we utilise the Apple iCloud that we have, but then it needs time to push the files into the cloud and download them. Then, we found that you can set up shared access on your desktop so the phone can access that shared folder, BUT if you are on a different computer, you need to set up the shared all over again.
We found another solution that it's easier and doesn't need to download any software and configure it. The concept is similar to AirDrop if you are familiar with Apple devices.
Solution
The solution is to use Snapdrop. The Snapdrop uses a peer-to-peer (P2P) connection if the browser supports WebRTC. It simply finds the devices on the network and transfers the files locally via wired or wifi. Since the files are sent using WebRTC, all of your files will be encrypted while being sent between the devices. To learn more about this software, check out their GitHub at https://github.com/RobinLinus/snapdrop.
Here are the steps.
Let's say you want to transfer photos from your iPhone to your desktop running on Windows.
Open up the Chrome browser on your iPhone, and in the URL address bar, type in: https://snapdrop.net.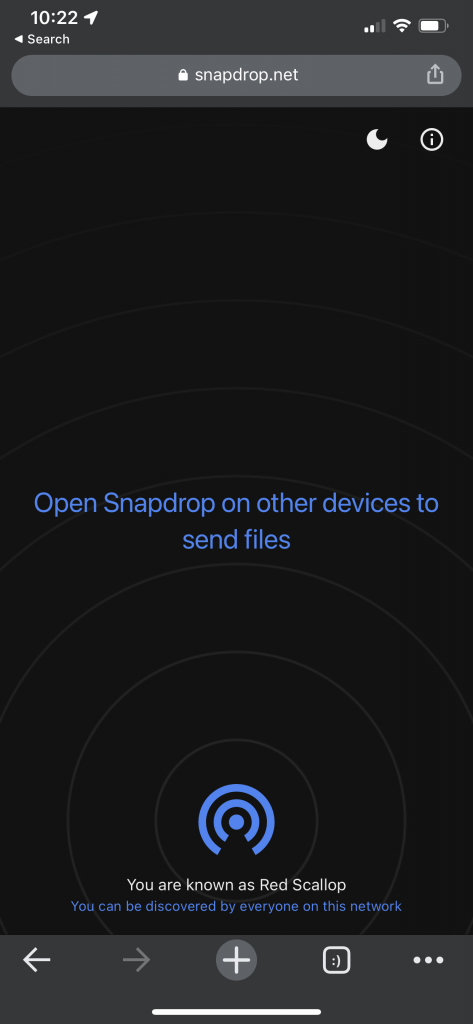 Then on the desktop, open up Google Chrome and type in https://snapdrop.net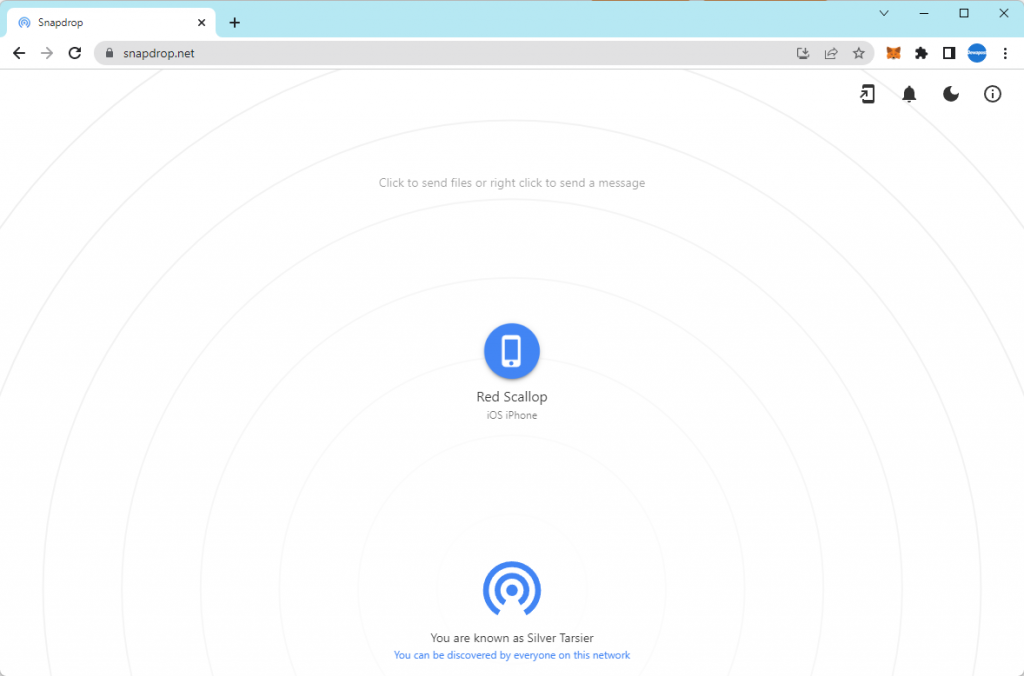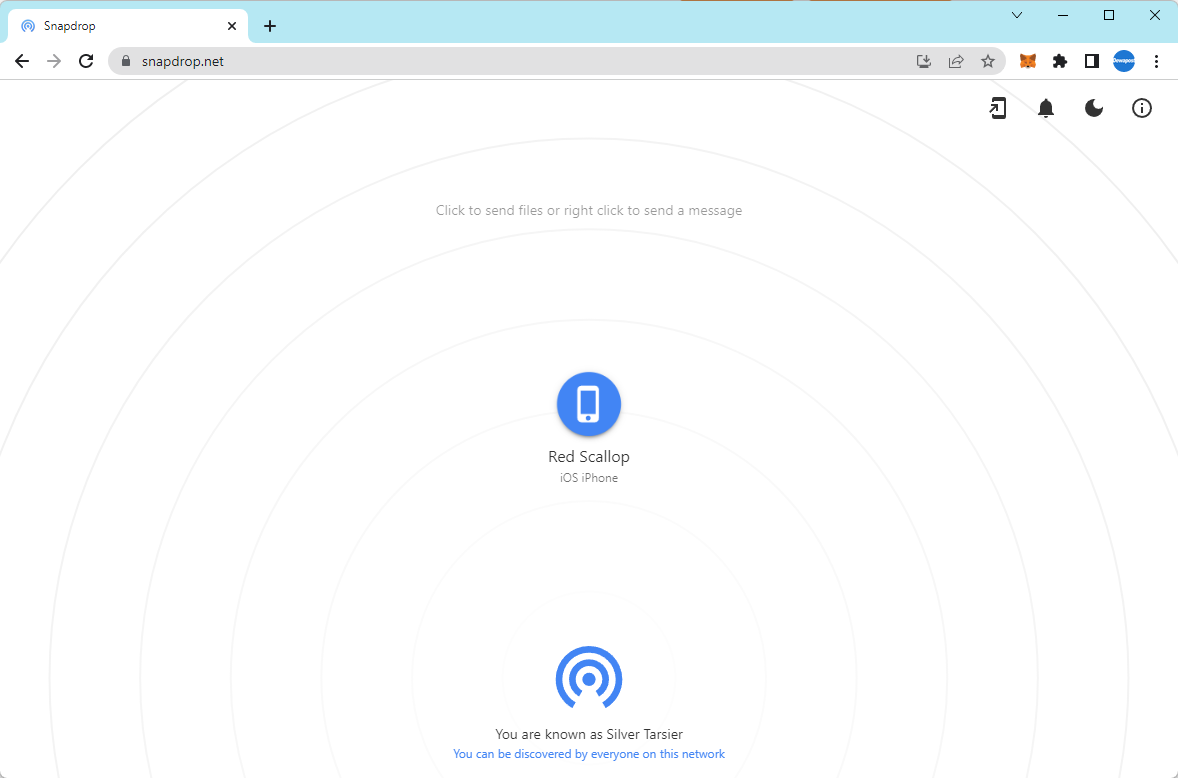 Note: As these devices are on the same network (same wired or Wi-Fi), it knows the device's surroundings.
If you go back to your iPhone, you will see the same thing.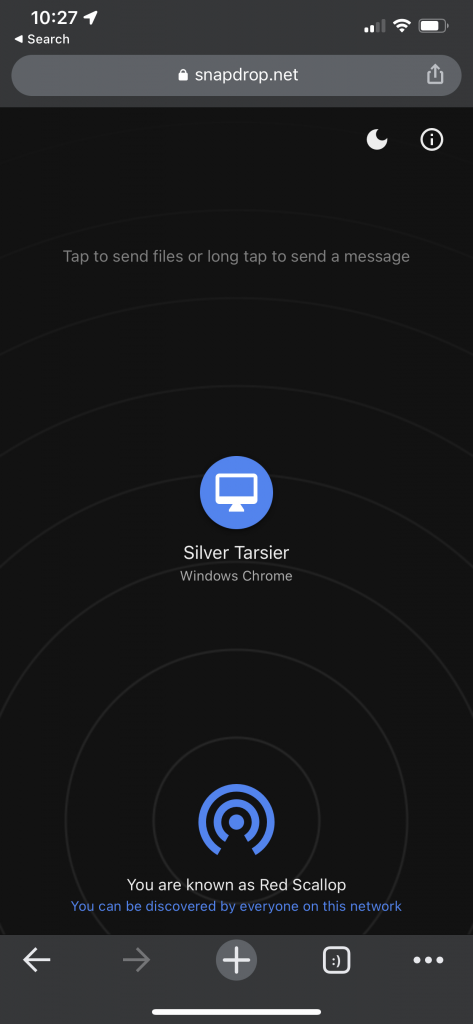 Select the Windows Chrome device by tapping "Silver Tarsier" in this case.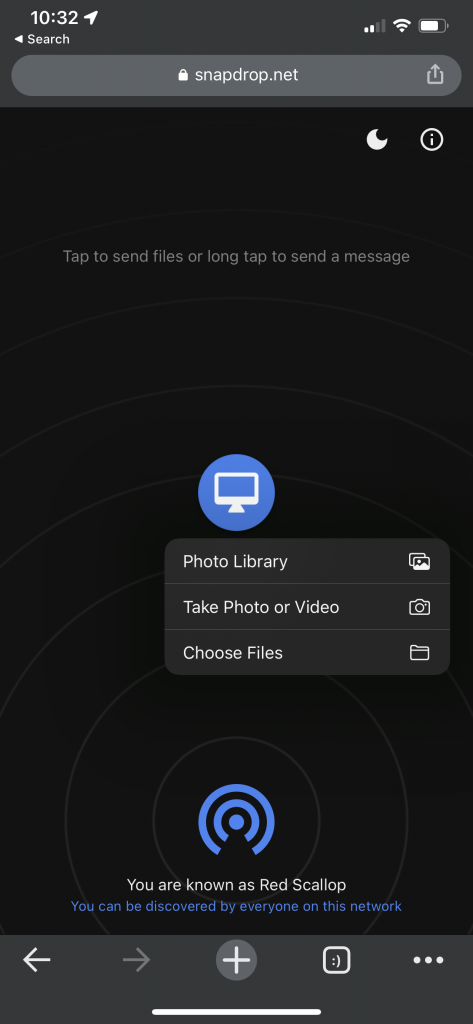 Press the Photo Library in our case.
Select the photos that you need to transfer and tap Add.
Check on your desktop, especially the Chrome browser.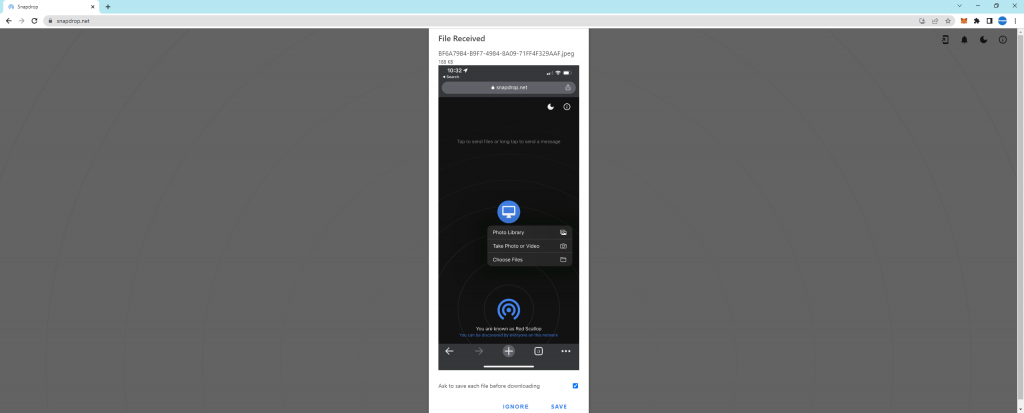 Click the Save button below the image.
Check the files on the Downloads folder on your desktop.
That is it!!! That is easy.
The End
Congratulation on reaching the end of this article. We hope we have shed some light on outlining how to transfer the files quickly from one device to another (Windows, Apple, Android and Linux)
We write this so that this is not a fixed article. Like in this journey, we learn as we go and re-write some parts, so please keep pinging with this article.
We also would love to hear about how you deal with the situation and what problems you might be facing. Please feel free to comment below this article or jump into our Dewachat and let us know if you have any questions we can answer!
To boost your product and service to the broader web community, you can visit our Dewalist classified website – home to 33,000+ active users and 40,000+ one year of active advertising so far. Check it out!
If you love this article or any tech posts and you would like to receive an update of this article or our latest post, please sign up for the form below: