Gadgets
Experience of Telstra NBN Implementation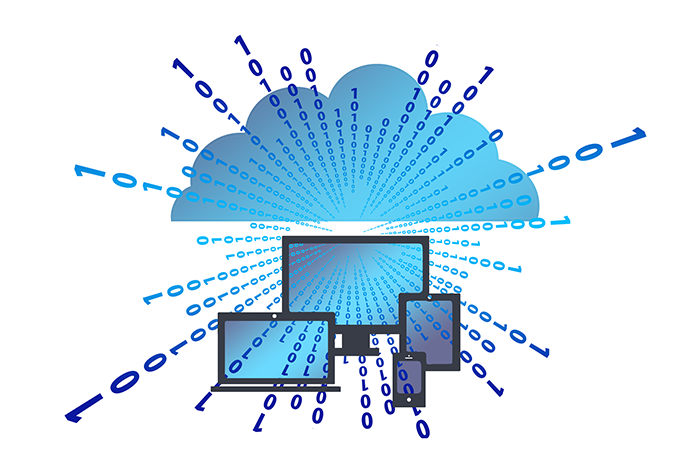 [2022-06-29] Originally, this post was written back in December 2017 on Dewacorp's blog website. We consolidated all tech blogs into this place and we reformat the content to suit Dewapost's guidelines.   
We engaged a client exploring broadband options including technology and cost for upgrading the current ADSL link to fibre to the premise, VDSL or NBN. The client signed up for an NBN service with Telstra about a month ago. We received the Telstra Gateway Pro box and 4G dongle device two weeks prior to the technician coming in to install the NBN line.
The Experiences
We would like to share the experience that we found during the implementation, and these are challenges that we saw.
Bridge Mode
When the tech came in, we had a conversation in general. It triggered us that the Gateway Pro may not work with the bridge mode. Need to confirm this to Telstra Support, but it took three working days to update the status of provisioning to allow tech support to support fully. Waiting for this, we researched the forum, and most people did not recommend the device. Eventually, we get the tech support hold, and they mentioned that Telstra only support the connection internet just in term of bridge mode is not supported. They did indicate though saw someone attempt to do this, but again they referred to Netgear support instead.
Contacted Netgear about this and they couldn't find the product modem in their database. It turned out this box is a Telstra firmware, and Netgear is not responsible for this.
We ditched the bridge mode and used this gateway device directly instead and explore in the future replacing this equipment if necessary.
Virtual Private Network
This device supports Remote Client-to-Gateway VPN as well as Site-to-Site VPN. We followed the following document to implement Remote Client to Gateway VPN – https://www.telstra.com.au/content/dam/tcom/small-business/bundles/pdf/telstra-gateway-pro-v7610-configuration-guide.pdf.
The documentation only mentioned Windows 7, but we managed to get it working with Windows 8.1 and Windows 10 with the IKEv2 mode.  As we set up the VPN remote virtual IP different subnet (192.168.XXX.1) with the standard LAN (192.168.YYY.0), we need to add a persistent route on the machine that is connected:
route add -p 192.168.YYY.0 mask 255.255.255.0 192.168.XXX.1
We also managed to test on iPad with the FileBrowse application. For some reason, the device knows how to route correctly.
We did not test with Apple MAC and Android devices as not per requirement.
Modem firmware and NBN Network
We monitored the internet traffic and tested VPN and backup link for one week, and it's running smoothly. We put it into the production on Wednesday night, and the internet was running ok. However, the VPN was not working. On the next day last afternoon, the internet was down. Reset the modem, and 30 minutes later, we could not browse some sites, i.e. Google.com.au, Wikipedia and some could not, i.e. SMH.com.au, news.com.au. We contacted Support, and they advised us to turn off IPv6 on the gateway device. The issue still keeps coming up and down for the next 2 hours. We keep calling Support and eventually escalated to the back-office team. They will respond within 24-48 hours. The support advised us to remove the 4G dongle from the device. The support mentioned that there was a firmware update last Tuesday. Around evening, the internet back online again as usual. We tested back the VPN and back to normal again.
Friday morning, we did experience down again for a few minutes. However, we then received a call from the Telstra Back Office team that they are doing some testing on the line. They did find a dropout and they advised to send a tech to the premise again. After this whole Friday and weekend have been no problem – the internet as well VPN working ok.
By Monday, the technician came in. He just checked the NBN link on the basement at the premise and did not even touch the modem. About an hour later, we received a text saying that the line was ok. We contacted back to support and confirmed that the line was ok. We asked if there were any additional notes from the technician, and it's not clear on their records. The support advised putting back in the 4G dongle.
Technologies
Telstra NBN Hybrid Fibre Coaxial (HFC)
Telstra Gateway Pro V7610
These are our experiences. We love to hear from you; please share with us below.
The End
Congratulation on reaching the end of this article. We hope that we have been able to shed some light on outlining the experience of Telstra NBN implementation.
We write this in such a way that this is not a fixed article. Like in this journey, we learn as we go and we re-write some parts so please keep pinging with this article.
We also would love to hear about how you deal with the situation and what problems you might be facing. Please feel free to leave us a comment below this article and let us know if you have any questions that we can answer! Thanks again!
If you want to boost your product and service to the wider web community, you can visit our Dewalist classified website – home to 31,000+ active users and 40,000+ active advertising so far. Check it out!
If you love this security article or any tech posts and you would like to receive an update of this article or our latest post, please sign up for the form below: