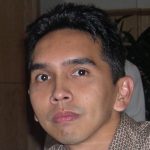 [dropcap]W
[/dropcap]e are co-founders of this another blog site. We want to connect to other people who have a similar interest to us. We love tech, gadgets, programming, security, blockchain, metaverse, AI, and creativity.
Valdy

He is running an IT Service company, Dewacorp, for almost 10+ years –  helping small and medium businesses in managing and supporting their on-premise and cloud IT infrastructure. This service includes remote monitoring management and support for laptop/desktop/server/printer/network devices, application support, procurement, software development and maintenance, end-point security, and data analytics. 
He is also a creator of a classified community website called Dewalist since 2004. This site has 45,000 page views per month with 36,000 users. 
He is also a seasoning tech blogger/photographer/ridesharer/football fan and venturing into a new internet marketer. He loves to see the boys playing competitively in golf. He used to play this game but not anymore and loves to come back again till the little one reaches his goal as a scratch golfer.
To reach us, you can contact us on a contact form.